Resources
Serving as a valued resource providing advice and investment strategies to complement your existing client services.
As an attorney, CPA, or other professional advisor, your clients rely on you for trusted guidance and advice. Through our team-based approach, we focus on collaborating with you to help your clients address their personal needs and achieve their financial goals.
---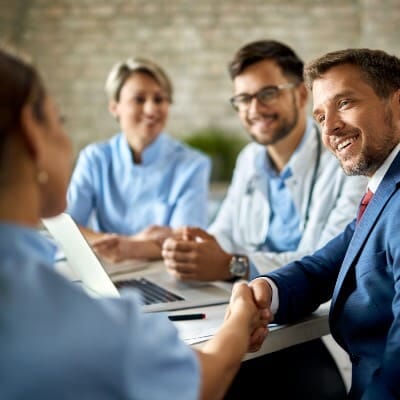 We respect the important role you play in your clients' lives
We can serve as a valued resource for your practice by providing access to advice and investment strategies that can complement your existing client services.
Disciplined process is designed to provide your clients with clarity, structure and confidence
Our proprietary planning process is designed to provide your clients with the clarity that comes with knowing they have their arms around all aspects of their financial matters; the confidence that they have identified their financial priorities and goals and the structure to keep their plan up-to-date and in sync with their life.
Your clients will receive highly personalized service
We take the time to fully understand each client's financial picture and design a custom wealth management plan. Our disciplined client service process is structured to create an open conversation to help ensure you and your client stay informed about progress towards key goals.
Working with you for your client's success
We have decades of experience coordinating and participating in family wealth and governance meetings including family members, attorneys, CPAs, and other professionals to discuss family goals, challenges and outcomes so all parties work in concert for your client's success.
Let's Connect
Get in touch today to explore working together.
Contact Us